I Would Rather Have a Root Canal Once a Week for
the Rest of My Life Than Ever Buy a House Again
A True Story: Unfortunately
Joel Samberg
Amazon Digital Services 2012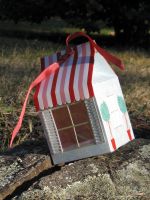 It is almost impossible to give a brief synopsis of this book. Let's just say this is a true story of the author's journey from selling his house in New Jersey to purchasing a house in Connecticut. It is the most disgusting thing I have read in a long time. This is an example of the real estate industry, real estate attorneys, inspectors, and the entire system at it's lowest form. This is not to say the writing is bad. The story in and of itself is awesome. The disgusting part is the fact that this is a true story and the author and his wife were put through months of working with such inept individuals. How they kept from shooting the lot of them is beyond my comprehension.
This book is extremely well written and is full of humor despite the horrors that the author and his wife went through. If you are looking to buy or sell your home, I would strongly recommend you reading this before you do. That is not to say, I would suggest you change your mind; but it may save you some aggravation in the long term. I for one think this book should be required reading for anyone in the real estate industry and any attorney who is thinking of taking up real estate law. That does make me chuckle because that term is dubious at best. This story gives a whole new meaning to the words "buying a home." I give the author and his wife a tremendous amount of credit for not totally cracking up during their months of "HELL." I say bravo to you both.
I wish to thank the author for providing me with a copy for reading and reviewing purposes. I was not required to write a positive review. I was not compensated in any way except to receive the book for reviewing purposes.
I give this book 5 out of 5 stars